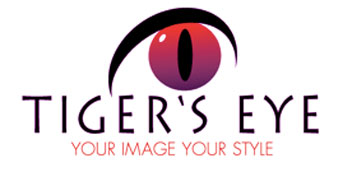 Mon - Sat: 10 a.m–5 p.m | Closed Sunday
49 East Main Street, Lititz, PA 17543
: Fahrenheit : Suzi Roher : Baggallini : Carol Miller : Hardwear by Renee : Inge Christopher : Mywalit : Sea Lily : Sondra Roberts : Shihreen :
: Fly London : Jafa : Naot : Waldlaufer : Wolky : Levante : Sol Mates : Cardthartic : Banaris : Belle Fare : Caron Miller : Chan Luu : Chelsey :
: Christa Louise : Christine Spangler : Echo : Elizabeth Gillett : The Felted Garden : Fig & Bella : Giselle Shepatin : Jeung-Hwa : Jitni by Bella :
: Leni Hoch : Letol : LUA : Sayami : Shireen : Suzi Roher : Tilo : V. Fraas : Yuh Okano : Latico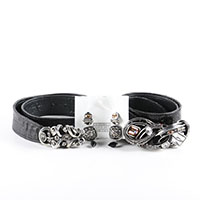 Fahrenheit
View More
Fashion driven, textile influenced belts & jewelry in gold & silver move from casual day to special occasion.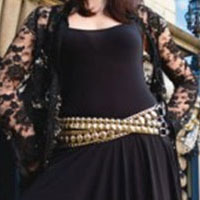 Suzi Roher
View More
Designer Suzi Roher creates her eclectic, handmade belts in the belief that women appreciate an element of fantasy. Whether classic in style or at cutting edge of trend, these belts have an aspirational quality. They invite the wearer to embrace those things that make her unique.
Each creation is lovingly crafted in the European atelier tradition for superb fit in the best fashion. Determined to maintain the most rigorous quality control, Roher personally oversees the manufacture of her designs from her own factory in Toronto. Today, Suzi Roher's handmade belts may be found at prestigious merchants throughout the United States, Canada and Europe.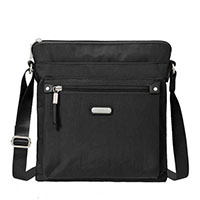 Baggallini
View More
Baggallini Inc. was founded in 1995 by Dixie Powers and Ann Simmons when the two veteran flight attendants recognized a need for more fashionable and functional tote bags, handbags and travel accessories. Since their modest start, baggallini has grown to be recognized as a worldwide leader in creating products that are incredibly organized and look as good as they perform. Especially popular are our everyday use totes bags, wallet bags, messenger bags and cosmetic/jewelry organizer bags. baggallini was founded on the belief that bags can be functional and fun to carry, and to this day we continue to build bags that deliver on this promise.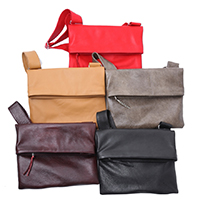 Carol Miller
View More
My first love has always been handbags. I love the smell of the leather, the suppleness of it and the way I can mold it to a shape I love. I also enjoy creating my own colors and patterns with the tanneries I work with in the US and Europe. In the fall, I work with wool and leathers together and in the summer, raffia and leather.
Please take a look at my bags, they are soft and plush, but also functional. I enjoy fitting my bags on REAL women and getting feedback from my ultimate customers, YOU!
A memorable meal starts with the best ingredients, I use the finest leathers from Italy, Germany, Colombia and the US. My fabrics, linings and hardware are top of the line. I handpick every leather, fabric and hardware.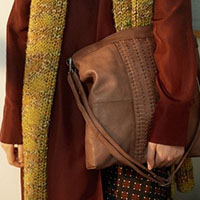 Day & Mood
View More
DAY&MOOD is a Danish accessory brand creating handmade bags and wallets from buttery soft quality leather.
DAY&MOOD combines Scandinavian minimalism with a chic bohemian vibe. We use innovative techniques and a conscious approach in every aspect of production.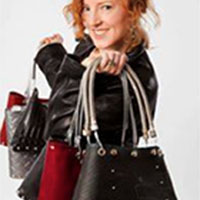 Hardwear by Renee
View More
Launched in 2001, Hardwear By Renee is a handbag line specializing in contemporary handbags. The handbags are designed with atypical items such as hardware and recycled materials. The collection features a range of modern colors with a clean urban style.
Based in Portland, Oregon, the company is owned and operated by Renee Hickman, an artist and designer. She strives to create a line of strong, sexy, and smart handbags that easily transition from day to evenings. Inspired by her vision of today's woman, the line of handbags proves durability need not be dowdy, nor femininity fussy and fragile, that's hardwear, and that's you.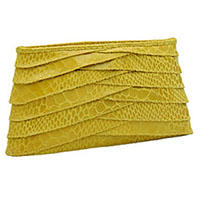 Inge Christopher
View More
Launched in 1986, Inge Christopher is known for its high quality special occasion handbags.  They use a variety of embroidery and beading techniques to create a unique look which is distinctively Inge Christopher.  Design influences range from vintage to retro to modern art.
Inge Christopher handbags are also worn by many celebrities including the main characters on the popular HBO series "Sex and the City".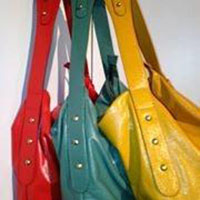 Latico
View More
Latico is a boutique American leather goods brand that combines a special blend of heirloom quality and authenticity.
Our vision: to transcend trends, and design essential handmade pieces to be loved for seasons to come. All designs are 100% leather!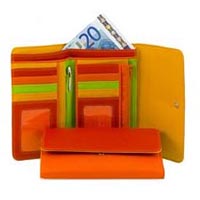 Mywalit
View More
Mywalit was founded in Lucca, Italy in 2005, when we opened our first shop in the old Roman Amphitheatre, at the heart of the cosmopolitan shopping district of this historic town in Tuscany. So why are our products so special? Innovative design, inspired colour palettes and the finest soft nappa leathers are crucial to our success. Hold one of our purses, wallets or bags in your hands and you know it's something you want to live with.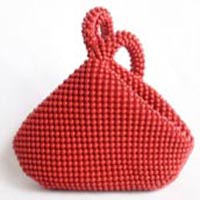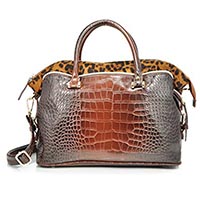 Sondra Roberts
View More
About Us.  Thirty years ago Sondra Roberts launched a revolution in style crafting affordable handbags out of the world's finest leathers and most exotic materials.  Today that vision is the best kept secret in women's fashion.  Ask any Sondra Roberts woman and she will tell you that she returns again and again for handbags that deliver timeless style, quality that lasts decades, versatility for everyday life, and the savviest value in women's accessories.  That value has allowed our customers to build 
collections
 of bags in every style, for every occasion, and to look on trend whether their bag is brand new or decades old.
About You.  You are a savvy, sophisticated and versatile woman, equally comfortable at the soccer game, in the kitchen, on the dance floor, or in the boardroom.  You want a bag that lets you be all the different women you can be, with a unique style that garners attention, at a reasonable price.  Sondra Roberts offers you the most versatile selection of bags, in timeless styles, crafted to quality specifications honed over 30 years, at a price point that lets you buy as many bags a season as your life demands.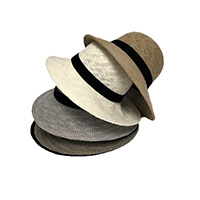 Shihreen
View More
With a keen eye for color and design and an ability to combine both ways that bring out individual styles, Christine Woods started Shihreen Inc. in 1992. For the past 19 years, Christine has devoted herself to developing high quality products with vibrant color, interesting texture, and most importantly, superior workmanship.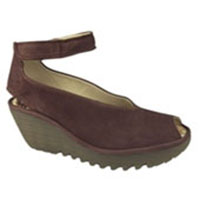 Fly London
View More
'Always progressive, never conventional'  The FLY London range is more varied than ever before, they are dip-dyeing shoes in the entire summer palette, they  are making them from waxed canvas, printed toweling, soft canvas, and a new range of chunky leathers that don't need lining, as well as favorites from the past like RUG and MOUSSE… the result is daring, fun and unique looks. The range is bigger than ever before but completely varied and never repetitive. FLY London has enjoyed going where the inspiration has taken them; they like the results and hope that you do too.
Jafa
View More
AFA® boots & shoes are designed by exciting young talents from Israel, who take delight in the freedom to express themselves without the restrictions of a mass production facility – no matter how innovative or complex their vision, or how rare the materials needed to execute it.
JAFA® boots & shoes are made by hand, the way they have been for centuries: with passion, integrity and personal attention to every detail. Our designers employ couture quality leathers: buttery soft and lusciously colored. As well as hands-on construction secrets passed down through the generations, JAFA® boots & shoes enfold your foot like a second skin.
Our footwear is created for the woman whose fashion persona stands out from the crowd but whose busy life has no place for painful, poorly fitting shoes. If you are that woman, take a step up to the chic designs and superb, handmade comfort of JAFA®.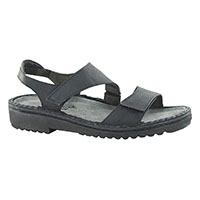 Naot
View More
Flexibility, femininity, flair.  Nestle into the softness and luxury of Naot shoes and sandals.  Feel the relaxation envelop your being as you slip into the natural fit of Naot's stylish women's footwear.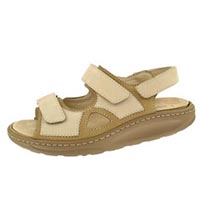 Waldlaufer
View More
Since 1960, Waldlaufer has been producing fine European handcrafted footwear that is legendary for its incredible fit. By combining proven lasts, the finest leathers, and the highest quality components, we have found a formula for designing footwear that provides it's wearers with superior comfort along with very wearable style. Waldlaufer is certainly one of Europe's best kept footwear secrets. But now, the secret is out!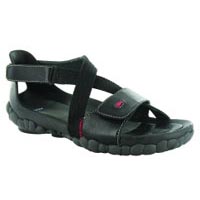 Wolky
View More
Wolky's history goes back to the early 80s. Already back then the Diks shoe stores sold a fair amount of comfort shoes. However, at the time these shoes were hardly fashionable. This prompted the company's founder, Kees Diks to develop a sandals line himself. After the introduction of the Wolky Nature line, the Wolky City line followed in 1989 with its fashionable and colorful sandals with a revolutionary insole consisting of cork and memory foam. After this success, Wolky introduced several shoe lines with removable insoles.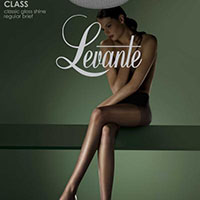 Levante Hosiery
View More
Positioned at the upper end of the market, Levante is recognized for offering everyday luxury to the discerning hosiery consumer.  With its hallmark features of Italian knitting know how and yarn technologies, the Levante brand is unsurpassed in Australia for innovation, style and quality. Levante Italy prides itself on its technological sophistication and efficiency, total quality management and ability to incorporate all stages of production internally, ensuring an end product to meet the highest consumer standards globally.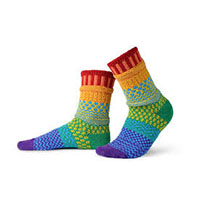 Sol Mates Socks
View More
Sol Mate's wool socks are knit with pre-shrunk, colorfast yarns. The yarns are custom-made for these particular socks. Sol Mate socks are machine washable and dryable and do not shrink or run. The left and right foot in a pair are mis-matched: They have the same five colors and same pattern design, but the colors are knit in a different order.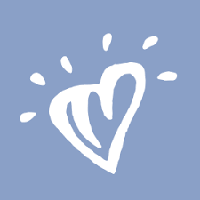 Cardthartic
View More
Our company name is a play on the word "cathartic," that freeing feeling that comes from getting strong, often long-held emotions out into the open. (After writing their memoir, the author will often be asked, "Was that cathartic for you?) If you are an avid card-sender you must discover the Cardthartic line.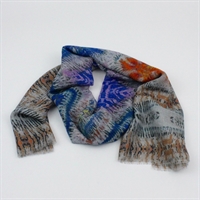 Banaris
View More
Offering a large variety of fine-woven, women's boutique-style scarves, designed from traditional Indian wovens with a contemporary sensibility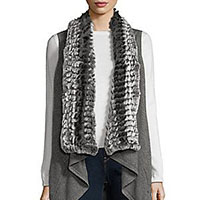 Belle Fare
View More
For the past two decades, Belle Fare has developed innovative, cutting-edge fashion designs for a continuously changing fashion marketplace.
Our goal is to provide our customers with the highest quality products at the best possible prices. To achieve this, we use premium fur and fabrics imported from Europe, Canada and the United States and construct our garments in-house with superior production control, efficiency and safety standards.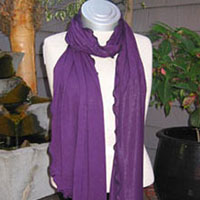 Caron Miller
View More
"Go with what you've got and show it off." Caron's creations are designed to embellish your basics (big, small – bodacious, or itty bitty). "Wearable art" is the way she describes all this craziness. "It's like painting with fabric."
Caron was born in Canada and started designing at an early age. Recognizing her innate talent for fashion and the visual arts, her father bought her first Singer sewing machine as a birthday present at the age of ten.
Each of Caron's fabric buying trips begins with the donning of the right stones: Labradorite for creativity and vision to be exact. She peruses the LA fabric district in search of inspiration. Every fabric has its own story (sometimes even their own names!) in Caron's world. Traveling back up Highway 1 to her Santa Barbara "uncorporate hut-quarters", she's already begun designing in her mind's eye. And in the tranquility of the Zen garden outside her office she begins to fold them, pin them, and cut them into something that will make women their most "beautimous" (Caron's vocabulary for fabulous, gorgeous, and divinely beautiful).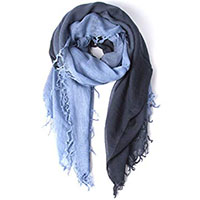 Chan Luu
View More
Skinny Scarves by Chan Luu.
Accessories are an important component of your everyday wardrobe, and the more you have, the more styling opportunities present themselves. Our collection of skinny scarves for women combines the colorful look of neck scarves with the classic refinement of jewelry for a fresh approach to timeless style.
Our original skinny design debuted in 2005 and quickly became a staple piece for celebrities and trendsetters alike. Today's scarves are enhanced with modern details and artsy embellishments for a look that's romantic, playful and limitlessly versatile.
Elegant and subtle, these beautiful pieces offer a bohemian take on traditional neckwear. Crafted by hand, our skinny scarves are made with soft blends of silk and viscose chiffon for a luxurious feel against the skin. These lightweight designs are ideal for layering with your favorite necklaces or making a stylish statement all their own.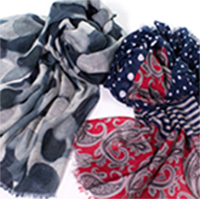 Chelsey
View More
Chelsey scarves are found in most high end retail stores across the United States and Canada. The designer collections are always ahead of the latest trends.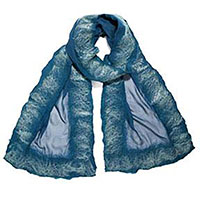 Christa Louise
View More
Each Christa Louise creation is its own world of color and texture.  These unique pieces are fusions of merino wool and silk. Every scarf/wrap is meticulously hand-crafted by village women in Mexico who have been taught the fine art of nuno felting.
This is an all-natural technique utilizing only soap and water.  Through a process of hand massage, the individual wool fibers are forced through a piece silk fabric where they interlock and are felted to the silk itself.  As the wool fibers fuse to one another, the fabric is drawn together, resulting in the puckered effect visible on the reverse side of the garment.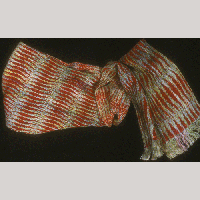 Christine Spangler
View More
Lancaster artist / weaver.  Shawls and scarves woven in chenille and alpaca.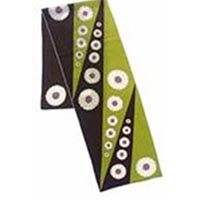 Echo
View More
Echo the source since 1923, for the most beautifully designed scarves and wraps  – from classics to the newest trends.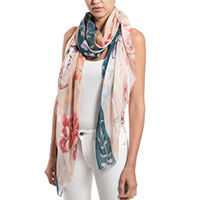 Elizabeth Gillett
View More
Elizabeth Gillett, trained as an artist, painter and printmaker at Hartwick College, was unable to find a replacement for a favorite lost scarf so she designed her own. Within months this same velvet scarf was being sold at Barney's New York, and soon after she was running a full-fledged accessories business out of her fourth floor walk-up Manhattan studio. Now we're in a sun-filled studio in the heart of NYC's inspiring, singular garment district. With an enthusiastic team of individuals we produce trend items throughout the year for boutiques nationwide, department stores and private label clients.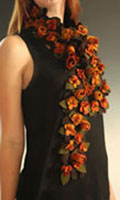 The Felted Garden
View More
Every time I take out some fiber, it becomes a blank canvas. Even if I try to make the same scarf twice, something changes; there's always something different to add or a proportion to change. I love the feel of the fiber. I love pulling in apart, putting colors together, and seeing how far I can go with a design concept. I am not a technique felter. I love and admire their work.  But I work with pattern, texture and color. I want to see a design move and change. My best scarves are ones where the patterns almost become abstract. You know it's a leaf or a pattern, but the twists and turns of the cloth change and distort the original idea. I also love fashion, so I design scarves for the woman who wants to wear something unique with her camel or black coat, or, like me, an added touch with her favorite sweater. 'Warm Jewelry' I call it.  You don't need anything but a pair of jeans, a turtleneck and a great scarf!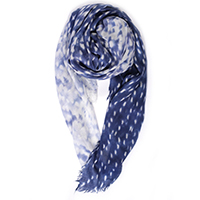 Fig & Bella
View More
From the serene beauty of New York's Hudson Valley comes Fig & Bella, a modern anthology of scarves.
Using the finest fibers of natural materials such as cashmere, silk, wool, cotton, linen, as well as viscose, we reinterpret traditional dyeing techniques using a modern color palette and abstract textures. Every Fig & Bella wool, silk, viscose, & tie dye cashmere scarf is individually dyed by hand in the Hudson Valley. Our cashmere is carefully sourced from master artisans and dyers in Nepal, with whom we work closely to produce only the finest quality scarves. Luxuriously worn as a head wrap, around the neck, around the shoulders, or even around the waist, our scarves appeal to stylish women and men everywhere.
Subtle and casual for everyday. Each is unique. Each is handwritten.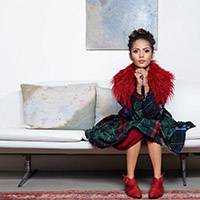 Giselle Shepatin
View More
"I want each piece in my collection to have a spontaneous and fresh look, and the flower embellishments to look as if they are still growing."
Calling her look American Whimsy, Giselle Shepatin loves designing clothing that combines unique textiles and yarns from around the world with her own handmade textiles and embellishments.
Shepatin often incorporates yarn and fabric from past collections into the current year's art clothing. She reinterprets, reassembles, and cultivates her resources to create clothing that makes the wearer feel the spontaneous energy through the cloth.
Customers have occasionally said that they have seen Shepatin's clothing in their dreams. They thought it was a fantasy, and were so excited to see that their dreams had become a waking reality.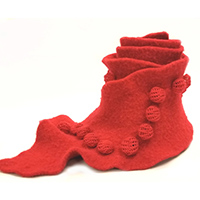 Jeung-Hwa
View More
Jeung-Hwa Park is a full-time studio textile artist who attends highly recognized fine craft shows as well as museum and gallery exhibitions both nationally and internationally. "The spirit of my knitting is inspired by Yin and Yang philosophy which restores the proper harmonic balance between two principles. Combined together, the two forces embody the concept of continual movement, balance, and harmony. My knitting creates harmony when two different elements are mixed together as positive and negative effects." Evidence of her success has been numerous awards and the purchases of her work for significant collections, including those of the Museum of Arts and Design (New York) and Kwangju International Biennale. With a subtle balance of content, context, and technique, Jeung-Hwa Park has transformed uniform knitting into "unorthodox cultivate luxury." Park uses a contemporary adaptation of the ancient resist dyeing technique in combination with the ancient practice of felting. The knitted fabrics are bound, tied, stitched, cramped, or folded to prevent certain areas from absorbing color. By marrying the spirit of Yin and Yang, traditional technique and modern technology, the sense of hand craft and machine knitting, Park creates innovative wearables that bring a new sculptural and textural sense of aesthetics to the art of knitting.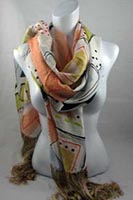 Jitni by Bella
View More
Cynthia Ostroff launched Bella Accessories in 2004. What started out as a hobby for her quickly turned into a thriving business. She finds inspiration for her designs from her frequent travels in Europe as well as from the art she collects. Cynthia is also influenced by her childhood in Long Island, growing up on the beach, surrounded by nature. She has studied Chinese brush painting and Japanese wood block prints, aesthetics that also find their way into her distinctive designs. This year Cynthia is transitioning the Bella label to Jitni and expanding the company's product offerings. Trademarks of the business include luxurious scarves made from cashmere, silk, and fine knits, all at affordable prices.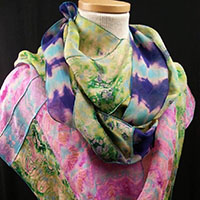 Leni Hoch
View More
Leni Hoch is a master at dyeing silk in complex and creative ways and transforming it into elegant scarves that are truly feminine. Her colors are sensitive and rich and change with the seasons.
---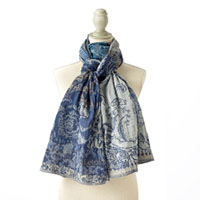 Letol
View More
These unique jacquard scarves are designed and woven in a artisanal atelier in the south of France, made of organic cotton and washed with a famous vegetable olive soap "Savon de Marseille".
Special know-how techniques help preserve scarves' vibrant and vivid colors. There is a wide range of colors and patterns, which create collections for both Spring/Summer and Fall/Winter seasons. Each scarf comes with its own exclusive name-tag and passport to show its eco-friendly nature: environmental impact approved by Alter-Tex and the government of France.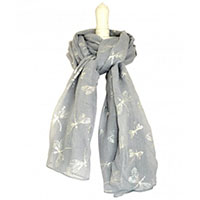 LUA
View More
LUA's natural, soft and luxurious silk yarns are meticulously raised and cultivated in remote villages of Vietnam by small communities of highly skilled silk farmers and weavers.  Fabrics are then woven on antique looms and hand dyed to achieve the most captivating range of colors.   Scarves are hand crafted by local artisans before they are imported to the company's headquarter in Los Angeles, California.   LUA scarves are often produced in limited quantities to insure that each piece is handled with care, thus achieving the best quality possible.
While maintaining their original love for silk, LUA has since expanded to other fabrics, such as soft wool, cotton, and viscose to add a variety of textures and dimensions to the collection.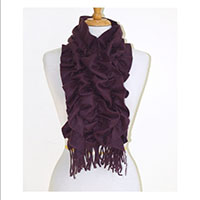 Sayami
View More
Sayami is New York based company offering beautiful selection of scarves, shawls, hats and gloves for more than a decade.  We only use finest quality of raw materials to produce our line. Our products range from precious cashmere to warm wools to soft silks. All our products come in different styles and all shades of colors. We have also added natural fiber as bamboo and cotton to extend our line.
Sayami is now a recognized brand name in scarves and found in top boutiques and major department stores in all around United States, Canada and some European countries.  Enjoy the beautiful selection of handmade pashmina, cashmere, fur, wool, bamboo, cotton and silk shawls and scarves available at SAYAMI.  Our collection comes in various colors and designs, made with only the finest quality materials.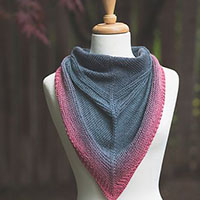 Shireen
View More
Shihreen Accessories, Inc. offers a wide selection of hats, scarves, T-shirts, cardigans and other wardrobe accessories for women who enjoy high-quality products at affordable prices. We believe that proper accessories are quintessential elements that can help compliment an older outfit or accent a new one. Shihreen offers unique and contemporary products for today's active women who wish to maintain a fashionable image.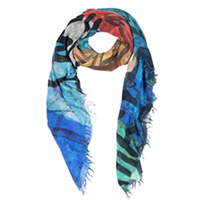 Suzi Roher
View More
People consider scarves to be an intimate accessory; Suzi Roher's scarves acknowledge this intimacy with their luxurious softness and gorgeous coloring. Many scarves contain original art and photography that dissolves into obscured forms and beautifully layered colors when it is worn. The unique coloring combined with the incredibly high quality fabrics make these scarves a must have. Suzi Roher scarves are an impeccable marriage of style and comfort, art and fashion– once you try it on, you won't want to take it off.
Designer Suzi Roher creates her scarves and belts in the belief that women appreciate an element of fantasy. Whether classic in style or at the cutting edge of trend, these accessories have an aspirational quality. They invite the wearer to embrace those things that make her unique.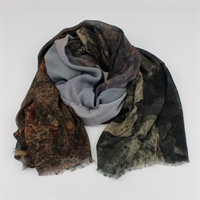 Tilo
View More
Tilo is a modern collection of scarves crafted from luxurious cashmere, silk and fine wool. The emphasis is on natural fibres, interesting textures and a modern colour palette.
Tilo launched in Canada for Fall 2008. Tilo is the brainchild of Sandy Lum. Sandy's experience in cashmere and textiles is evident in the luxurious and natural fibres chosen for Tilo and the emphasis on hand feel, drape and fold around the neck and shoulders of its wearer. Fabrics are often hand woven on looms over 100 years old which create fine and unique textures. Colour complement textures and echo current trends. Colour dye washes create a subtle and muted effect or colour may be bold and graphic in modern prints.
Tilo scarves are modern fashion accessory perfect to wear now and keep forever.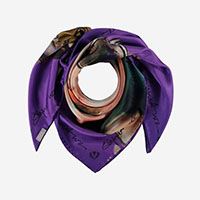 V. Fraas
View More
Timeless elegance and latest fashion trends. The result of this unique combination is exclusive scarves, shawls or capes that give an outfit a personal touch. Whether glamorous or casual, classic or modern, sporty or elegant: FRAAS for every personality, every style and every occasion the ideal accessory.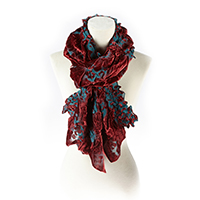 Yuh Okano
View More
Yuh Okano: Invitingly tactile, soft, joyful nature inspired textures and flowing forms create eye catching wearable art. Combination of art and design and functionality. Japanese born, based in New York, Yuh invites the sensation of connecting with beauty of ocean creatures, plant life and flowers. Since 1995 her textile art, design and apparel has been featured in renowned galleries, museums and (fashion houses) around the world.
Tiger's Eye is a rare and captivating find in historic LItitz featuring beautiful clothing, wearable art, unique accessories, and expert personal service
Our store began as merely a dream in 1995 and became a reality in September of 1996. Nadine had worked for a large
regional department store for 30 years, serving as its accessories buyer. Following a company downsizing in 1995, she spent
much time evaluating her options and, through the encouragement of family and friends, the concept of The Tiger's Eye was
born.