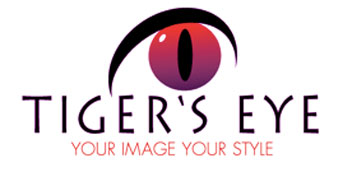 Mon - Sat: 10 a.m–5 p.m | Closed Sunday
49 East Main Street, Lititz, PA 17543
: Abra Couture Jewelry : Alexis Bittar : Anne Marie Chagnon : Annemieke Broenink : Catharine Canino : Debe Dohner Design : Deborah Grivas : : Designs : Designs by OC Jewelry : E'Clat : Ed Levin : Erika Sturm : Erica Zap : French Kande : Industrial Jewelry : In2 Design :  Italianissimo :
: Jianhui London : Joanna Craft Jewelry : LB Originals – Linda Banning : Leah Sturgis : Margo Morrison : Megan Auman : Marjorie Baer :
: MAR of Santa Barbara  : Marjorie Baer : Nikaia : Osmose Jewellery : Phyllis Clark : Pono : Rosselini : Sarah Cavender Metalworks : Sea Lilly :
: Simon Sebbag : Sorrelli : Suzanne Bellows : Tamara Kelly : Teresa Goodall : Tokyo Bay : Two A Canada Jewelry : Watchcraft : Zzan : Zeffira :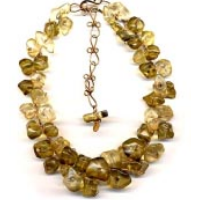 Abra Couture Jewelry
View More
Abra delivers next wave hand-crafted signature pieces that are wire wrapped fine gemstone and custom made resin collars/necklace, bracelets and ear rings. Her intricately exquisite creations are carried by many of the world's most famous museums, and chicest boutiques nationwide.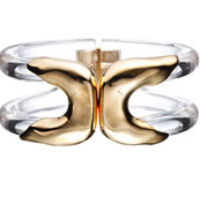 Alexis Bittar
View More
New York jewelry designer Alexis Bittar creates these luminous works of art from translucent Lucite. Each piece is hand carved and painted, then backed with an 18K gold-leaf wash, which adds an extra glow to the softly colored forms.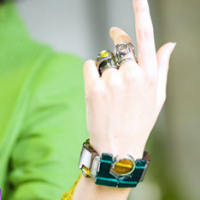 Anne Marie Chagnon
View More
Magnetic pewter, limpid glass, luminous resin, lavish gold — all materials sculpted by Anne-Marie Chagnon, to create these unique designs, eye catching manifestations from a mysterious world of beauty from beyond. Blessed with a bountiful imagination, this graduate in visual arts shapes materials instinctively while achieving a playful harmony of form. With the search for authenticity at the heart of her approach, her signature is unmistakable, recognizable at first glance.
Valued for her ingenuity and original designs, Anne- Marie Chagnon sells her jewelry-sculptures on four continents. In 2003, Cirque du Soleil commissioned Chagnon to create a special collection for their Dralion show, and since then she has released new collections each year exclusively for sale in Cirque du Soleil boutiques around the world.
All handmade in Montréal, each of her designs is a wonder of wearable art. One-of-a-kind, this alliance of beauty and independence of spirit will appeal to all those who value their own uniqueness. A genuine tribute to personal expression, each of her creations is art you can wear in accord with your changing moods.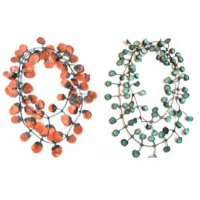 Annemieke Broenink
View More
Annemieke Broenink is a Dutch designer with a passion for fashion and accessories. She studied fashion design and has an extensive background in design and sales in the Amsterdam fashion industry. Annemieke has been designing her own collection of playful necklaces and collars – a combination of both art and fashion – since 2004. All her wearable art is produced in her own studio. Annemieke Broenink is well known as an artist who creates and produces jewelry in rubber which is inspired by traditional lace neckpieces worn in the 17th century. Working with rubber invites her to explore new directions. It's a passion developing new applications from basic materials which are originally designed for other purposes.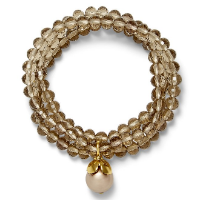 Catharine Canino
View More
Catherine Canino Jewelry is designed and handmade in New York City by Catherine, a RISD-trained jeweler and metalsmith, and her team of skilled artisans. Her work marries natural materials such as sterling silver, gold-dipped brass, mother-of-pearl, calf skin leather, and semiprecious stones, with evocative talisman, traditional symbols, and equestrian-influenced hardware. Catherine finds inspiration in antique hardware and jewelry, the mingling of organic materials, and most importantly, the women of impeccable style, grace, and charisma that we have the good fortune to call our clients.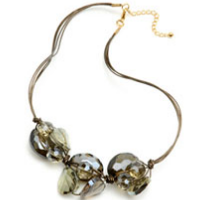 Deborah Grivas
View More
For 15 years Deborah Grivas coordinated the work of 30 artists and jewelers into one collection. The promotion and management of this group took her to New York, London, Paris and Tokyo. This endeavor was her education in the fashion industry.
Deborah Grivas launched her own label in 1995.  The collection is known for clean lines and innovative use of color.  Deborah Grivas Designs was honored to be nominated for the 2005 Dallas Fashion Award for design in jewelry. Some of her press credits include the Today Show, O magazine,InStyle,What Not To Wear and The Gap ad campaign featuring Sarah Jessica Parker. Deborah Grivas Designs is designed and made in Texas.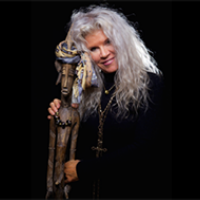 Debe Dohner Design
View More
As founder and owner of CustomRAGS, Debe Dohrer's extensive background in the art of structuring a distinct wardrobe for her high profile clientele naturally transitioned into debe dohrer design, an "off loom" woven "textile" beading technique using Japanese glass beads, semi-precious stones, and various metals created to architecturally enhance one's wardrobe. With the juxtaposition of street and luxury, an additional accessory line was born out of the need for a passionate and androgynous fashion item. Within each of Debe's designs you will notice her discerning fashion eye, whether it organically alters an outfit or creates an enigmatic confidence, it artfully exudes a modern relevance while retaining a timeless feel.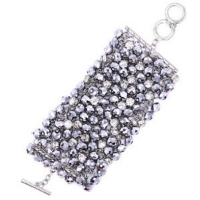 E'Clat
View More
Since 1981, Sylvi Harwin has anodized and handcrafted an ever-changing line of colorful, whimsical aluminum 
jewelry
. Her work is represented in museum shops and galleries nationwide, and abroad. She specializes in asymmetric jewelry for the fun at heart!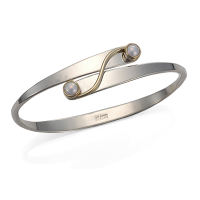 Ed Levin
View More
We inspire. We create jewelry for people who are intrigued by fine designs that adapt to the body, jewelry that is inventive, vital, and sensitive.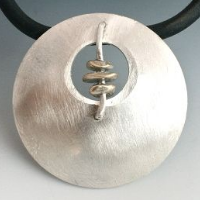 Erika Sturm
View More
The elements of Erika Sturm's work are natural ones: coconut shell, wood, copper, sterling silver, bone, clay, stone seeds and shell.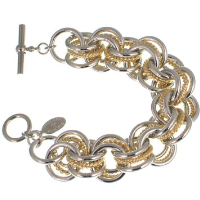 Erica Zap
View More
Jewelry designer Erica Zap has been surrounded by art and craft all her life. Her parents owned an international handcraft shop that sold crafts and art collected from their extensive travels around the world. Erica's early exposure to exotic art and culture has greatly influenced her designs. After graduating from S.U.N.Y. New Paltz with a BFA in gold and silversmithing, Erica began designing her own line of jewelry which is produced in Rhode Island and sold nationally under the name Erica Zap Designs.
Outside of her studio life, Erica spends most of her time traveling the country participating in juried craft shows where she sells her jewelry to the public. In addition to these shows and her online store, Erica's pieces can be found in numerous galleries, retail shops, and museum stores across the country.
"My goal is to design a contemporary look which exposes beauty through the simplicity of form. My jewelry reflects the integration of past and present cultures. I use metals, stones, textures, shapes and color to create precious pieces that are as individual as the women who wear them."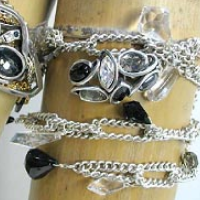 Fahrenheit
View More
Fashion driven, textile influenced belts & jewelry in gold & silver move from casual day to special occasion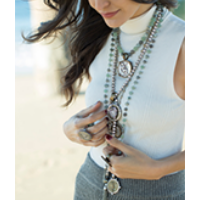 French Kande
View More
Back in 2009, as I was wandering the backstreets of Paris – my favorite city in the world­­ – I happened upon these crusty, little medallions. So stylish and captivating, they were unlike anything I had ever seen. I purchased a handful for what I hoped would make nice gifts for friends and family back home. Little did I know, that day would change my life.
First let me say, I love pearls; with a pair of jeans and a tee or a cute LBD. Whether I'm out on the town or on the back of my husband's motorcycle, nothing makes me feel more feminine. So, a few months after returning stateside, when I clasped an old medallion onto an opera length strand of pearls, something clicked…and that was the day French Kande was born.
Fast forward to present day and I'm living my fashionista dream. My jewelry is made in my home town of Los Angeles and carried in high-end specialty boutiques across the country. I've been fortunate enough to personally meet many of the women who purchase and wear my designs and I am humbled by their kind words and support. I am so blessed.
When I think about the future of French Kande, I've come to realize it's not simply about making jewelry, it's really about how beautiful a woman feels when she wears it.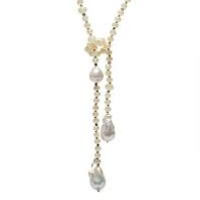 In2 Design
View More
in2 design is the creation of Inga Louise Baldwin and Inger Mark. When they met Louise worked with interior design and Inger had just arrived from London, where she had a jewelry business of her own. After much discussion they realized their design backgrounds would compliment each other in a new jewelry business. Their philosophy is to create unique, fun and affordable jewelry using only the best quality freshwater pearls, precious metals and genuine semi-precious stones often attached with suede or leather. Both Louise and Inger were born and raised in Sweden, and after living in the United States they realized that there was a market for Swedish design jewelry. The response to their jewelry has been overwhelming.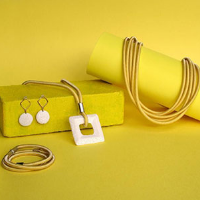 Industrial Jewelry
View More
Industrial Jewellery is an original, modern jewelry brand created by designer Hita Rawet Karni.  Inspired by industrial materials, the unique handmade collection features intriguing pieces of sophisticated jewellery, to help you stand out with confidence, in style and life.  A product designer by training, Hita works with raw industrial materials that are not naturally associated with jewellery making and transforms them into wearable works of art.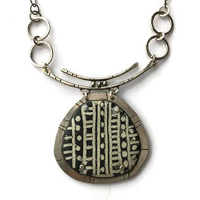 Joanna Craft Jewelry
View More
Modern mixed metal and enamel artisan jewelry with an emphasis on surface embellishment. All of my jewelry is fabricated by me in my studio using sterling silver, bronze, gold-filled, brass, copper and enamel. I transform raw sheet and wire into organic forms using traditional metalsmithing techniques.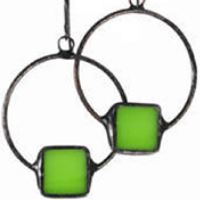 LB Originals
View More
Each type of glass I use brings its own uniqueness and depth to the work. I use stained glass for variety in color and texture and started using bottle glass in 2007 after my local glass recycling program ended. I had a personal mission to save some bottles from the landfill. Plus, finding bottles with interesting enameled or embossed graphics is so much fun! So much fun that in 2016, I started incorporating aluminum cans and opened up a whole new world of possibilities!
I personally design and hand-craft each piece of jewelry. The glass is hand cut and ground smooth to shape and size. Stained glass is wrapped in copper foil and soldered. Bottles are ground smooth and drilled to affix findings. By cold-working the bottles, I'm able to retain the original graphics and natural curve. I hope you enjoy my work!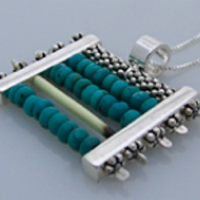 Leah Sturgis
View More
Inspiration for Chicago born artist Leah Sturgis comes from the place where landscape and architecture intersect. Her unique, handmade jewelry captures the mystery of wild elements ~ caribou antler, porcupine quill, wood, fresh water pearl ~ in structured, clean designs, creating pieces that are both elegant and organic.
Many of Leah's materials come from Alaska, where she lived for 12 years before moving East. Born and raised in Chicago, Leah developed a strong artistic sense and began creative exploration at an early age. Her parents said that, "If you give Leah enough paper and tape she will build a house."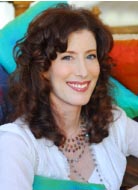 Margo Morrison
View More
Elegant, edgy and always in style, MARGO MORRISON NEW YORK is the jewelry of choice for hip, sophisticated women worldwide. Margo's collections are carried in exclusive boutiques and department stores throughout the United States, Canada, Japan, England, South Africa and Mexico. Editors of  Japan's top fashion magazine, Madame Figaro, recently voted her "one of the top 15 most exciting jewelry designers in the world". Her pieces have appeared in the pages of Vogue, Elle, Marie Claire, Lucky, People, WWD and dozens of other publications. Margo draws on a rich cultural background of extensive travel and sixteen years as a classical pianist. Combining semi-precious stones and pearls with Swarovski crystal, she finishes each piece with toggles cast from organic natural shapes. The result is a refined, sophisticated look which has been described as "visual music". Julia Roberts, Gwyneth Paltrow, Brooke Shields and Sharon Stone are part of Margo's growing celebrity list.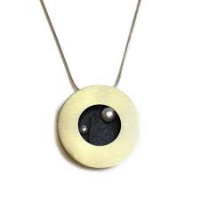 MAR Jewelry
View More
This individually handcrafted jewelry was created for your pleasure by Santa Barbara jewelry designer, Mar. Working in sterling silver, gold filled and nu-gold, Mar designs each piece in both her Mar and Serisawa collections to be unique and exciting as well as comfortable and easy to wear. Each design is then entirely made by hand in her Santa Barbara, California studio.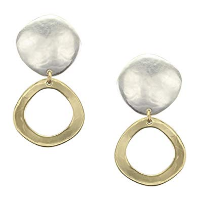 Marjorie Baer
View More
"I think my jewelry reflects both my love of art and my training in design. I am concerned with a sense of rightness in the way things are made – in the craftsmanship they reflect."
"I also strive for meaning in the pieces and for a feeling of cultural connection. The forms and look cannot be random; they have to make sense in cultural terms, connecting us with the symbolic heritage of our ancient societies and indigenous people. Each piece is made to last and resonate the enduring values that inspire me."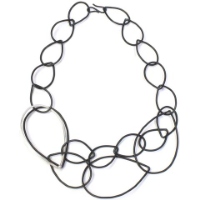 Megan Auman
View More
I believe that the right piece of jewelry can make you feel more confident. I've designed everything from accessories to home décor, but I'm currently focusing on my first love, jewelry. My designs are classic yet distinctive, bold yet comfortable. I believe that jewelry should empower you to make a statement but be easy enough to wear every day. Find your statement piece.
After over ten years of study and practice, I can do some pretty amazing things with a torch and a piece of metal. And I've accumulated a set of tools that make my husband's friends jealous. I'm currently putting those tools to use creating my eponymous collection of steel and silver jewelry. Every piece is executed from start to finish by me or my assistant Amy (an amazing metalsmith in her own right) – you'll find no mass-manufactured components here. Just well-made pieces that will last for years to come. Find your next heirloom.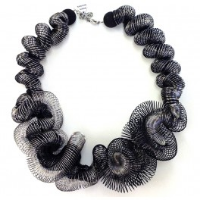 Nikaia
View More
NIKAIA is the exclusive USA importer and distributor of seven contemporary European designer jewelry lines. Our lines include Coeur de Lion, Laurent Guillot, Sandrine Giraud Creations, Klamir, Samuel Coraux, CLIC by Suzanne, and Thierry Joo. These artisans create fashion jewelry with continental flair that appeals to women of assertive individual style. Women with the confidence to be bold in their look.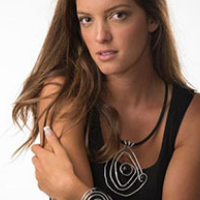 OC Jewelry
View More
OC™ is a family owned and operated  fashion design company.  We design, manufacture, market and distribute bold and unique artisan jewelry and comfortable knit wraps for women.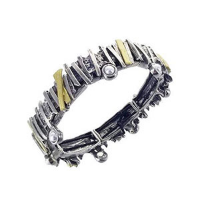 Osmose Jewellery
View More
Inspired by architecture and nature's textures, Sonia Ferland chose her hometown, Quebec City, to give free rein to her passion for metals and her creative talent.
Since graduating from Quebec City's jewellery school in 1994, Sonia has presented her collections in Italy, France, United States as well as in the Caribbean.  
Every year her jewellery and her art objets are presented in numerous craft fairs in  Quebec and Canada. Several times within these fairs, she has received prizes, including Quebec City's Capital prize, awarded by Quebec's Art Craft Council for the quality, originality and display of her products.
 ​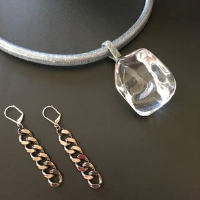 Phyllis Clark
View More
Phyllis Clark has spent the major portion of her life actively involved in the arts. A native Southern Californian, she began with a degree in music, then continued studying painting, drawing, watercolor, and jewelry design at Cal State Fullerton, UCI, and other local schools. It is her philosophy that having the opportunity to express creativity, whatever the venue, is indeed a gift which enables us to continually renew our spirits, and an avenue to a truly meaningful life.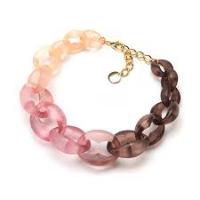 Pono
View More
PONO is Hawaiian for righteousness. Joan Goodman, creative director of Bobbi Trim LTD- a NY based button company, and head designer of the PONO accessory line lived in Hawaii back in the late seventies. PONO, as the line is called, was inspired by a close friend of the designer who epitomized the "Aloha Spirit."  Ironically the PONO accessory collection is manufactured at the same factory in Bergamo, Italy that the buttons are made in. Joan loves "the creativity, technology and environmental consciousness of Italy," and would never sacrifice the quality for a cheaper production market.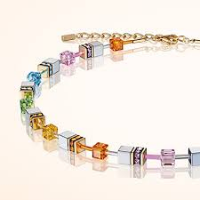 Rosselini
View More
The Rosselini line is designed by Carola Hiersemann-Eckrodt and handmade in her Stuttgart, Germany workshop. That the collections have been made in Germany for the past 20 years, with no compromise about the quality of the craftsmanship, sets the tone of what Rosselini stands for, especially in today's environment.
The apparently simplicity, the seemingly obvious crispness of the line, its colors, its texture…nothing is left to chance. Rosselini fuses clean designs, old-world craftsmanship, high technology and above all, the finest materials obtainable, to achieve its very distinctive look.
Carola uses Swarovski crystals exclusively for her own collections. It is not rare that she introduces new Swarovski® shapes for a limited time, before anyone else. The stainless steel and aluminum parts she favors as her metal of choice are expensively treated through eloxation and other high-tech methods, and thickly plated in silver, rhodium and 24-karat gold to last a lifetime. The acrylic parts she designs and special order through master artisans, add a rich dimension to her contemporary creative approach.
The result is a very upscale line designed for distinctive women who have a classic taste with an attitude.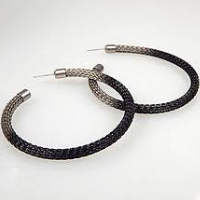 Sarah Cavender
View More
Sarah Cavender designs and produces several new seasonal collections each year. She specializes in metal mesh jewelry, belts and handbags. Each piece is hand-made to order by local artisans under Sarah's supervision in Oxford, Alabama, using materials made primarily in the USA with stones imported from Europe.
Constantly in search of uncommon and unique materials, Sarah Cavender maintains a design criteria in which each piece contains an element of woven wire. In this philosophy she continues to consistently produce a line of jewelry, belts, and handbags that are truly beautiful to wear and admire as objects of art.
Over the years, Sarah Cavender's extensive line has repeatedly been featured in trade publications and top fashion magazines such as Vogue, Mademoiselle, In-Style, Glamour, McCalls, and Lucky in the United States and abroad.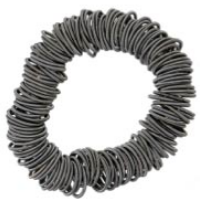 Sea Lilly
View More
Music to your eyes: Segments of piano wire are fused into loops and strung over beads strung along a silicone core to form a stylish, stretchy bracelet that's playful and unusual.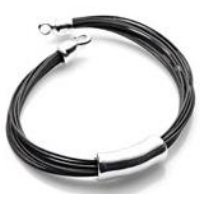 Simon Sebbag
View More
Raised in Israel, with a strong engineering background, Simon Sebbag createda line of Sterling Silver jewelry that is chunky, yet incredibly lightweight. In 1990, Simon's wife Denise, with her background in fashionmerchandising, joined the company. Together they made the company the success it is today. Each of their pieces are handcrafted in theirfamily-owned and operated factory in Israel.
The jewelry is produced using the unique electroforming process. Inelectroforming, a wax mold is created and inserted into a computerized 925sterling silver bath. The mold remains in the bath until several thicklayers of silver adhere; the result is a light and comfortable piece of jewelry. Finally, the piece is hand-polished to achieve a brilliant shine.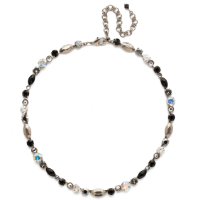 Sorrelli
View More
Sorrelli is a family-owned jewelry design company founded in 1983 and based in Kutztown, Pennsylvania. Sorrelli jewelry is handcrafted from genuine semi-precious stones and high-quality Austrian crystals.
Sorrelli's pieces are designed to be heirlooms. By caring for your Sorrelli Jewelry, you can make sure it lasts for generations to come.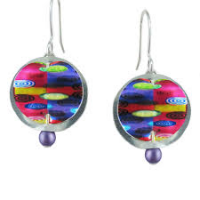 Singerman & Post
View More
When people first examine the lightweight, colorful jewelry from Singerman & Post the first question is always "What are they made of ?". The colors have an unusual saturation and people swear they are made of metal, but the pieces are too lightweight to be titanium, the usual best guess. The jewelry is actually made by laminating together very thin layers of different types of brushed aluminum and gold finish plastic materials (films, mylar, vinyl). Patterned top layers, designed by Leni Singerman, are film photo transfers of her artwork: watercolors, collages, pastels, drawings and photographs. Individual pieces are hand cut, beaded and twisted in the studio to form sculptural shapes that are feather light and comfortable to wear.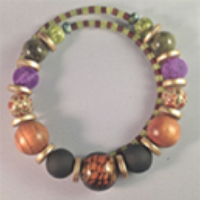 Suzanne Bellows
View More
Hand painted Silk Jewelry by Suzanne BellowsBeautiful, light-weight yet rugged, water resistant, wearable art! Each item is an individual creation of this remarkable artist and designer.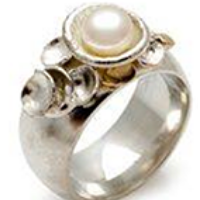 Tamara Kelly
View More
Tamara first became interested in pursuing her artistic capabilities and intrinsic sense of style in her early 20s. She enrolled in the Ontario College of Art in Toronto, and graduated with a major in enameling and sculpture. Following apprenticeships with jeweler Steven Aurthers and renowned enamellist Fay Rooke, her creative journey led her to Vancouver, BC. Fascinated by the structural contingencies of working with metal and the weightlessness of cloisonné techniques, Tamara established a name for herself through the creation of unique jewelery collections, ranging from wearable art limited editions to one-of-a-kind sculptural art pieces. Her handcrafted signature designs are characterized by contrasting precious and semi precious gems with silver, gold, copper and/or bronze accents and can be found in personal collections worldwide.
Tamara's wearable art designs capture the spontaneous and organic exploration of her surroundings and are inspired by the shapes, textures and divergency inherent to the natural world. She strives to create a certain depth of feeling with some forms being literal interpretations while others abstract or whimsical. Tamara often uses her dreams as a creative intervention during the design process and either sketches out her ideas or works "free form" to allow the materials and stones to influence the direction of each piece. She can often be found in her studio, experimenting with unexpected combinations of materials and new metal working techniques to realize her vision in innovative ways. Tamara also enjoys working closely with clients to produce custom jewelery, including wedding rings that represents a personal statement and/or philosophy with engaging, three dimensional forms and design approaches.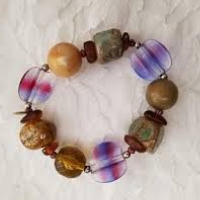 Teresa Goodall
View More
Using color combinations found in nature, Teresa creates accessories that work with the casual soft dressing of today.
A floral garden, to an ocean paradise,… a calming sunset, to the enchanted north woods: colors are layered and blended to make jewelry to complement not one piece of the wardrobe, but many. Teresa's stoneware beads in organic shapes and colors are individually hand sculptured from clay. The raw clay beads are dipped or painted with glaze and then fired in high temperature kiln. Her stoneware beads are known for the soft hues that are the fruition of this process.
Other beads are gathered from around the world. Czech, African, Indian, Indonesian, and Chinese glass and stones are imported for use in her jewelry. Carved bone beads come from India. The dusty hues of the bone beads are achieved by Teresa mixing colors and dying them in her studio.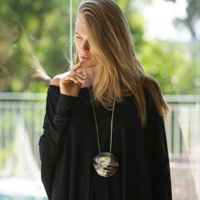 Two A Canada
View More
Two A is a beautifully eccentric jewelry line that seamlessly combines organic eco-materials with industrial metals to create a striking and fresh spin on Bohemian-Chic. Longtime friends and designers Ayana Fishman and Anat Shapira turned a simple idea inspired by both the serene Mediterranean seashores and the bustle of the urban city into an accessory collaboration that immediately became an international success. Skillfully fusing materials such as coral, textiles, tagua and coconut shells with a variety of finely crafted metals, the design duo fashioned a unique look that perfectly complements both every day and high-fashion styles.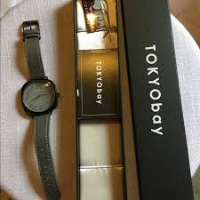 Tokyo Bay
View More
With a vision to take the best watch designs of the classic eras and give them a modern edge, in 1991, Dory Isaacs and Jun Kobayashi began TOKYObay to create and market well-designed, fun and affordable watches and accessories.   TOKYObay has quickly become a staple of trend-wise consumers looking for just the right thing to wear.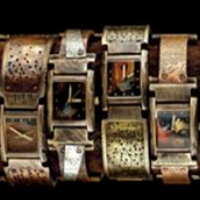 Watchcraft
View More
Hand-Wrought and Refined Timepieces
They create limited edition pieces of wearable art, carefully handcrafted to ensure their quality and originality, made with distressed and oxidized, nickel free solid jewelers brass and embellished with solid brass, solid copper and sterling silver.
All watches are numbered and signed. Dials are individually hand painted by Eduardo himself in his New York City Studio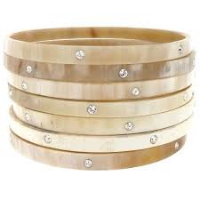 Zeffira
View More
ZEFFIRA is an Italian-handcrafted collection of jewelry designed not only with style and elegance in mind, but also the environment. The signature mark of the ZEFFIRA collection is the natural horn which communicates elegance, simplicity, luxury and chic – all in one. In addition, natural horn is a quality material that will hold up, leading to greater overall sustainability.
All products are manufactured in Italy, hand-crafted by the same jewelry company who has being working for luxury brands for over a decade.
Very few raw pieces are determined to have the right quality and the characteristics to become a Zeffira jewel. The craftsmen shape and finish them and handset the Crystals with patience and love. The accurate hand set of Swarovski crystals, silver and Semi-Precious stones made by the craftsmen of Zeffira, guarantee the very high quality of each piece and deliver this new versatile collection for all occasions.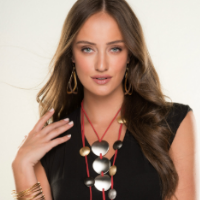 Zzan
View More
Every piece in our collections is handmade in Israel of brass dipped in high quality 24kt gold or .999 silver combined with stones, crystals, silks and leather.
Our collections are timeless and are as much a work of art as they are utility pieces that make a statement and complete a look.
We handpick every item to ensure a uniqueness that cannot be matched.
Nothing feels more special than wearing Zzan jewelry.
Tiger's Eye is a rare and captivating find in historic LItitz featuring beautiful clothing, wearable art, unique accessories, and expert personal service
Our store began as merely a dream in 1995 and became a reality in September of 1996. Nadine had worked for a large
regional department store for 30 years, serving as its accessories buyer. Following a company downsizing in 1995, she spent
much time evaluating her options and, through the encouragement of family and friends, the concept of The Tiger's Eye was
born.