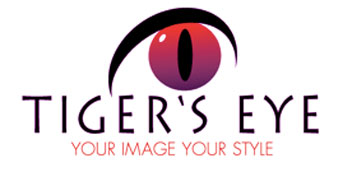 Mon - Sat: 10 a.m–5 p.m | Closed Sunday
49 East Main Street, Lititz, PA 17543
: Andrea Gear Designs : Alembika : Alquema : Baci : Donna Morgan : Flax : Komarov : Lilla-P : Maggy London : Matti Manmane : Planet  : Joseph Ribkoff : Taylor : Tyler Boe : Vanite Couture : Veeca :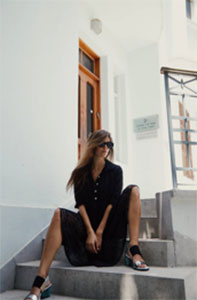 Alembika
Learn More
ALEMBIKA WAS FOUNDED IN 2005 BY FASHION DESIGNER HAGAR ALEMBIK, A GRADUATE OF THE SHENKAR SCHOOL OF DESIGN, AND JUDITH FADLON PHD, AN ANTHROPOLOGIST. ALEMBIKA WAS FOUNDED IN 2005 BY FASHION DESIGNER HAGAR ALEMBIK, A GRADUATE OF THE SHENKAR SCHOOL OF DESIGN, AND JUDITH FADLON PHD, AN ANTHROPOLOGIST.ALEMBIKA OFFERS A COLLECTION SUITED TO WOMEN OF ALL AGES, SPECIALIZING IN THE MIDDLE AND LARGE SIZE RANGE, TO WHICH ALEMBIKA'S LAYERED LOOK IS ESPECIALLY FLATTERING.ALEMBIKA DESIGNS AND MANUFACTURES EXCLUSIVE, HIGH FASHION CLOTHING AS WELL AS AN AVANT-GARDE LINE OF LEATHER BAGS AND ACCESSORIES, ALSO DESIGNED BY HAGAR ALEMBIK.here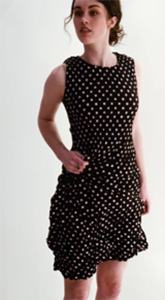 Alquema
Learn More
The culmination of over two decades of experimentation and refinement of form, texture, composition and colour.Founding Director Virginia Rouse has for decades travelled the world in search for continuous inspiration – reinterpreting unique global fashion and making it accessible to the modern woman. Originally introduced to the art of shibori in the 1970's, Virginia has evolved this ancient Japanese craft and alchemically blended it with modern construction techniques – creating distinctive, timeless, silhouettes.Content goes here
Alquema's modern woman crosses continents and cultures, on a journey of self-discovery and self-expression to find her own individual style. Alquema is proudly Australia owned and operated. and partners with select boutique retailers world wide – our footprint extends from Australia to the USA, UK, France, Spain, Norway & New Zealand.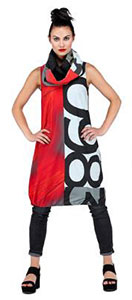 Andrea Gear Designs
Learn More
I do everything possible to push to the edge of my design skill. I work with knitting and sewing machines to create one of a kind and limited edition fashion. I have my large abstract paintings digitally printed on to fabric and leather. Additionally, I make use of technology to create digital drawings. The various elements come together in different combinations. Some of the pieces I create are more edgy and dramatic some are more playful and colorful. When the work is viewed together it tells my story which is about experimentation, change and beauty.
Andrea Geer Designs has exhibited at the Smithsonian Craft Show, the Philadelphia Museum of Art Fine Craft Show, American Craft Council shows and many other venues. She sells at wholesale shows and to boutiques whose customers enjoy unique apparel and art to wear creations.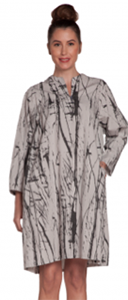 Baci
Learn More
Baci is a contemporary ready-to-wear collection offering Italian style to women around the world. Around here, there is a popular saying: "In fashion, there is one simple rule. What's hot is what's Italian." We see this in two parts: Design & Nature Design When you look around Italy, you can see elegance everywhere. In our architecture and art, in the cars people drive, and in the food we eat. …and especially in what we wear.Nature Sunlight falling on olive trees, the swirling flavor of red wine, and perfectly brewed espresso. These things aren't beautiful because they are a trend passing in and out of fashion. They possess a magic that is innate and can't be forced.Content goes here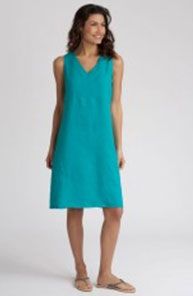 Flax
Learn More
Flax offers uniquely exquisite styles to suit every body with sizes ranging from Petite through Generous 3. The majority of our collections utilize rich beautiful linens in a range of weights and colors, from dramatic to demure, to appeal to a wide range of tastes. For added convenience and ease, each preshrunk garment is easy to care for, washable & dryable. We also feature seasonal collections that incorporate Cotton, Rayon, Wool and blends to create casual elegant silhouettes that embody the playful jubilant nature of our designers.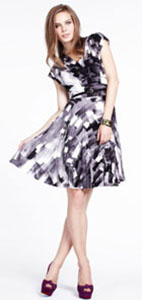 Joseph Ribkoff
Learn More
Since 1957 Joseph Ribkoff has been successfully designing collections for women around the world who lead busy lifestyles. The company and collections have been constantly evolving to meet the multidimensional needs of today's women. Joseph Ribkoff stands out as one of the leading designers in Canadian fashion industry for nearly 60 years and over 64 international markets.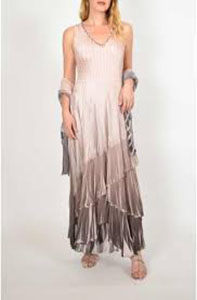 Komarov
View More
Shelley Komarov was a renowned costume designer for 20 years who had been designing for Hollywood's most stylish celebrities including Halle Berry for "Introducing Dorothy Dandrige" and Nicole Kidman in "The Peacemaker". With 5 Emmy nominations and 4 Emmy Awards, she decided to create the ultimate women's collection for modern women – KOMAROV. Komarov utilizes the finest natural and man-made fabric blends, most of which are from meticulously selected yarns and created specifically for Komarov before undergoing the line's special pleating process. Each piece is hand printed so no two are exactly the same.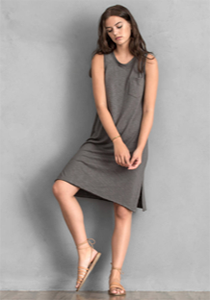 Lilla-P
View More
Inspired by the modern woman, Lilla P is a collection that is perfectly tailored for a casual lifestyle. Each season, Lilla P returns to the brand ethos by rethinking the classics to create a collection of separates that are both flattering and functional. Unfettered yet full of subtle detail and pared down luxury, Lilla P's hallmarks are clean lines, quality fabrications and an impeccable fit.
Starting in 1998 with the essential tee, the collection has expanded to include sophisticated staples and key fashion items including a variety of tee shirts, item jackets, lightweight sweaters, dresses and skirts that are available in a variety of luxurious fabrications and colors. Each season, the line continues to develop and grow in an exciting direction.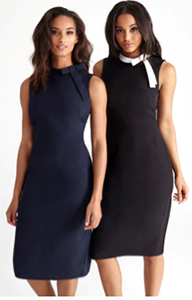 Maggy London
View More
Maggy London is an attainable, sophisticated, on-trend dress collection. With inspiration fashion in a wearable way. Unique prints, understandable designs, flattering fits, and high quality bring women back for more season after season. As fashion's leading interpreter Maggy London from the runways of the world and a nod to vintage classics, Maggy London dresses embody high translates styles of the moment into accessible looks for every woman.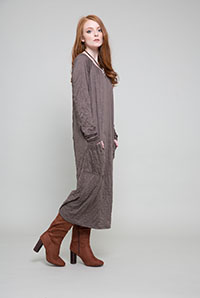 Matti Manmane
Learn More
The brand Matti Mamane was introduced 5 years ago when Matti launched his first women collection to the Israeli customer.Today Matti Mamane is sold in Israel, Europe, and the US in high-end boutiques. Matti signature design is characterized by soft, feminine line.  His inspiration derives from the consumer herself.  Having the passion of travel, as he explores the capitals of the world,Matti gets inspired watching women while sipping coffee in Paris, Rome, London, and NY. His absolute devotion to three principals – Fashion, Comfort, and Flatter – leads him when designing a collection.  While maintaining a fashion statement, he focuses on garments that will feel comfortable and look great on every body. His big passion is designing dresses that flow, caressing the body and gives a feminine, fun, and refreshing look.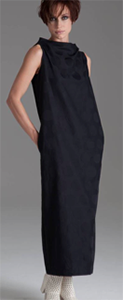 Planet
Learn More
Lauren Grossman, designer-owner of Planet presents a creative collection of women's apparel which uses the finest fabrics. Lauren works with Irish handkerchief linen, pima-cotton, matte jersey, washable vegan leathers, washed silk organza and nylon. The palette consists of soft hues of natural colors, such as moonstone, khaki, chambray and lots of white on white. Lauren combines modern fabrics with innovative textures to create a visually chic way of dressing using layers. The silhouettes are architecturally inspired, which are angular and have an edge of sophistication. Together the fabrics and the body style enhance every woman's figure. This lifestyle way of dressing is size-less, season-less and age-less. Comfort along with style is synonymous with Planet.Content goes here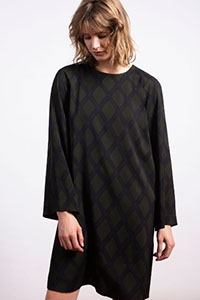 Scapa
View More
tSCAPA — Authentic Antwerp Fashion  It all started over 50 years ago, when SCAPA 'spirit' Arlette Van Oost got stuck on the island Orkney. There, she lost her heart to the harsh, wonderful nature and the open mentality of its people.The work of local knitters inspired her and rooted an authentic Belgian fashion brand. Soon, it would write history with its casually chique silhouettes that oozed comfort and quality. And above all: timelessness.

Taylor
View More
Taylor is the definition of modern and energetic fashion.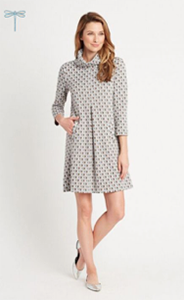 Tyler Boe
View More
tyler böe is the collaborative vision of Sam & Karol Boe, a refreshingly chic collection of sportswear designed for today's modern, yet refined woman. Driven by color, enhanced by the touch and feel of each garment, the tyler böe collection combines the luxuriousness of the finest European mills with the sourcing skills of the Far East.  It is the utmost attention to the subtle details, whether it be custom buttons, innovative washes or simply the hidden  dragonfly logo, which make the tyler böe collection uniquely recognizable.
tyler böe takes a unique approach to bringing fashion to the baby boomers of today. Targeting consumers that do not want to dress like their daughters or their mothers. Aware of fashion, but not trendy, the tyler böe collection takes classic designs and tailors that to today's contemporary lifestyle.
Inspired by the world we live in, the tyler boe collection is designed overlooking the Green in historic Bedford Village, NY and sold in fine specialty stores and boutiques throughout America.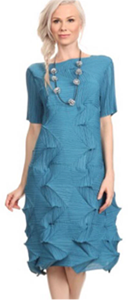 Vanite Couture
View More
Think of it as wearable origami art.  Beautiful crystal pleated items that will be sure to turn heads.  Many colors. several styles but no worries in choosing the size.  Everything comes as one size only.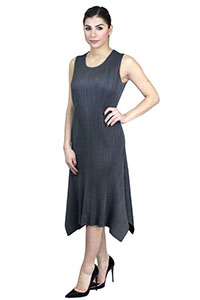 Veeca
View More
Soft, easy shapes – seasonless fabrics and knits – day into evening. Soft knits in smokey shades and easy but defined shapes. Always innovative – always new! Veeca dresses eliminate the stress of finding the "right dress" by providing women with beautiful, flattering clothing. The classic cuts of Veeca dresses flatter almost all body shapes and sizes.
Tiger's Eye is a rare and captivating find in historic LItitz featuring beautiful clothing, wearable art, unique accessories, and expert personal service
Our store began as merely a dream in 1995 and became a reality in September of 1996. Nadine had worked for a large
regional department store for 30 years, serving as its accessories buyer. Following a company downsizing in 1995, she spent
much time evaluating her options and, through the encouragement of family and friends, the concept of The Tiger's Eye was
born.