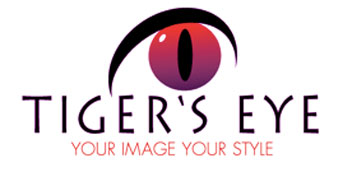 Mon - Sat: 10 a.m–5 p.m | Closed Sunday
49 East Main Street, Lititz, PA 17543
 Aino : Beyond Threads : Damee : Eileen Fisher : Etna Maar : Joseph Ribkoff : Mycra Pac : Save The Duck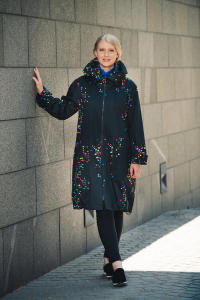 Aino
View More
Aino – the joy of design!This Finnish brand brings beauty and style into everyday life as well as for those special occasions.
Sustainability is one of Aino's core values. Produced in Europe of high quality, eco conscious materials. These garments are designed to be durable andtimeless.
Aino's playful designs will emphasize your unique personality and are sure to invite compliments.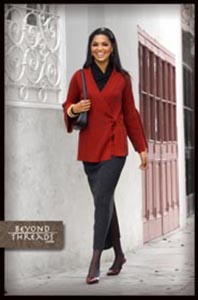 Beyond Threads
View More
Alpaca sweaters, coats, skirts, pants from Peru.  Women's line of clothing and accessories of sophisticated classics and original designs with a contemporary edge. With beautiful silhouettes and lightweight novelty materials — Beyond Threads ranges in Asymmetrical jackets, cardigans, skirts, shawl/wraps to pointelle ponchos in baby Alpaca.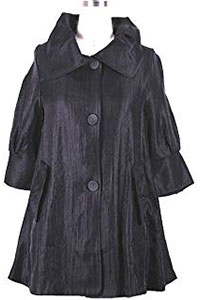 Damee
View More
Fit Comfortable, Look Fabulous!   It's Damee!As a working mother, Damee's most concern is comfortable fitting as well as stylish look. She has concentrated on distinctively aged look in every style. You will see our line is perfect for cruise, wedding or family events, evening wear, or even for whenever you want to make yourself little more special. "When moms are getting older, they want to dress like their daughters. So, they can still communicate." That's how Damee had been inspired about her design by her mother.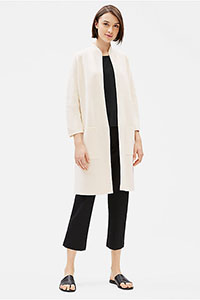 Eileen Fisher
View More
Simple. Sensual. Beautiful. Timeless. Functional.Great design is at the heart of EILEEN FISHER. It is an idea brought to life through clean lines, simple shapes and sensual fabrics. It strives to balance the timeless with the modern, function with beauty. It is an organic system, always evolving, changing, and building upon what's come before. Great design is clothing in context, made to fit both our bodies and our lives. It is a dialogue between seasonal perspectives and enduring ideals.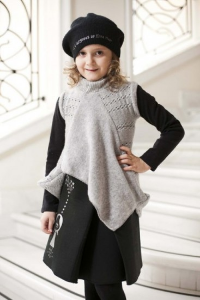 Etna Maar
View More
Andrijana Subotic Pjajcik was born in Vinkovci in 1973 in the astrological sign of Aquarius. Stars and the fact that she grew up by the side of her family's craft knitting machines, made out her life path.
A fabric line is her guideline. Growing up in a family appreciated by long tradition of manufacturing clothes, Andrijana Subotic Pjajcik's design is attached unbreakably to knitwear, material which used to be her favorite toy, whilst today knitting is a media through which she expresses herself, her emotions and her impression of the world. She often combines knitwear to different fabrics which she finishes up by coloring and adding handmade details. The result of such playing with patterns, structures and colours is unique clothes suited to modern women with a strong feeling of individuality. Participating in designers fairs round Europe, she received first hand confirmation of successful spreading of her fashion story from the local and regional level towards an universal one.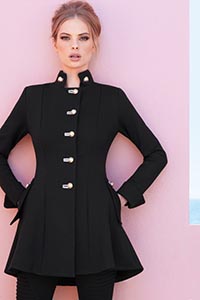 Joseph Ribkoff
View More
Since 1957 Joseph Ribkoff has been successfully designing collections for women around the world who lead busy lifestyles. The company and collections have been constantly evolving to meet the multidimensional needs of today's women. Joseph Ribkoff stands out as one of the leading designers in Canadian fashion industry for nearly 60 years and over 64 international markets.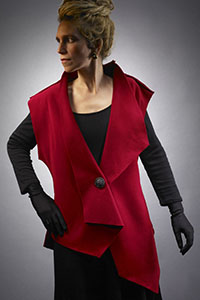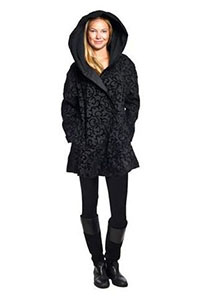 Mycra Pac
View More
Mycra Pac all weather coats are lightweight, practical and well designed. Mycra Pac all weather coats are reversible and packs in their own stylish bag! For all seasons and weather conditions — rain or snow.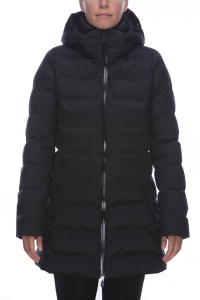 Save The Duck
View More
100% ANIMAL FREE
We replaced goose down with state-of-the-art te- chnology, PLUMTECH®: it is warmer, more brea- thable and lighter that the original.
Simple and practical to fold up and carry with you anywhere, even in your handbag. Pocket-sized and comfortable, they are ideal to pack in your luggage for any destination or occasion.
Light and practical, wearable in any season. To be used on their own or jointly with the new rain-proof jackets with heat-sealed stitchings.
The carefree whistling duck logo exspresses all of the brand's irony. With Save the Duck garments you play around with their vast range of colours and materials.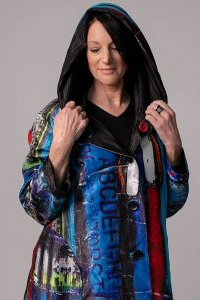 UBU
View More
Our tagline, Pack Your Personality, reflects the items for which we are most fondly known: a line of novelty travel and leisure wear that is reversible, lightweight, packable, and blissfully wrinkle free, thanks to intricate hand pleating and fabric texturing.
Intended to help you express your fun and adventurous side, UbU clothing is available in a variety of colors and unique prints. Recently, our team has partnered with a curated group of artists who created custom designs for our bamboo tunics, reversible raincoats, and packable blazers.
Tiger's Eye is a rare and captivating find in historic LItitz featuring beautiful clothing, wearable art, unique accessories, and expert personal service
Our store began as merely a dream in 1995 and became a reality in September of 1996. Nadine had worked for a large
regional department store for 30 years, serving as its accessories buyer. Following a company downsizing in 1995, she spent
much time evaluating her options and, through the encouragement of family and friends, the concept of The Tiger's Eye was
born.